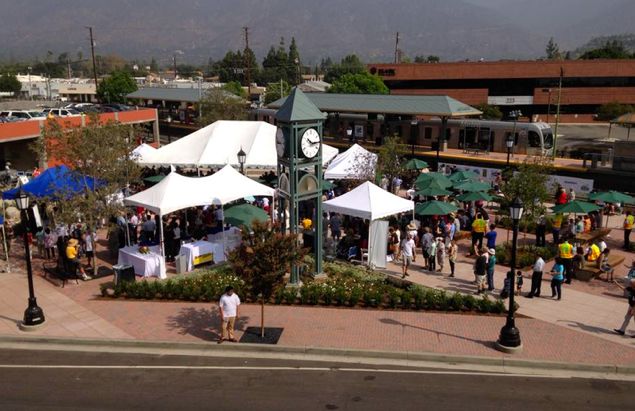 Hundreds of people came out to the dedication ceremony of the Arcadia Gold Line train station Aug. 22.
The light-rail train station is located on First Avenue on the northwest corner of Santa Clara Street. The facility includes a two-level, 300-space parking garage.
The city is hoping more people will ride to the station. There are newly painted bike lanes on first Avenue and on Wheeler Street as well as bicycle racks and lockers at the station. 
Trains are expected to start running March 5, 2016.
Learn more about the highly anticipated debut of the Gold Line service.