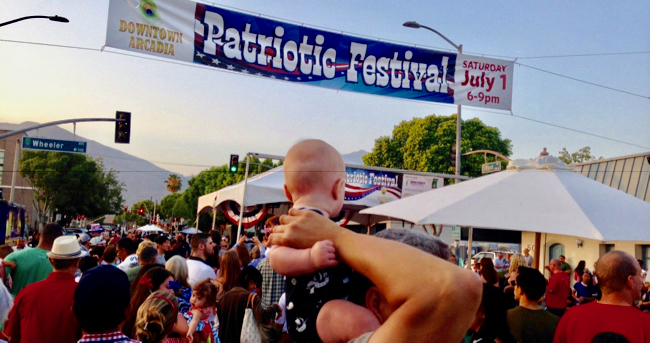 Downtown Arcadia's Patriotic Festival drew a large and enthusiastic family crowd to North First Avenue.
The July Fourth holiday kickoff included live rock music, a beer garden, food and drink, and classic cars from Carcadia. Event sponsors included Minuteman Transport, Waste Management and the City of Arcadia.
Mayor Peter Amundson was featured on KCAL9: Shameless Weekend Weather Report promoting the Saturday, July 1, Patriotic Festival. Pok-a-Dots Costumes hooked him up with this great stars-and-stripes costume (view video):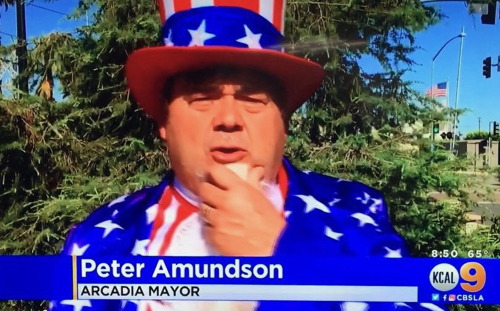 Mr. Fun had the balloons for the kids: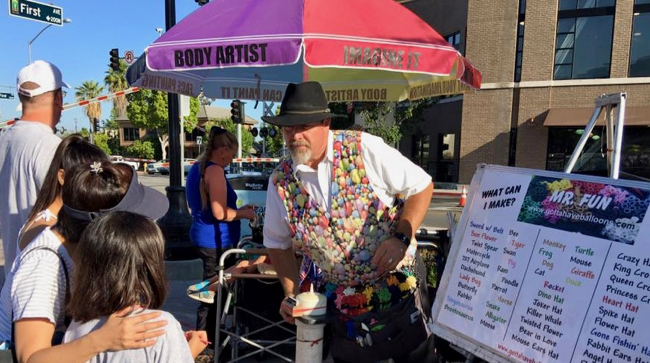 Plenty of food for the celebration: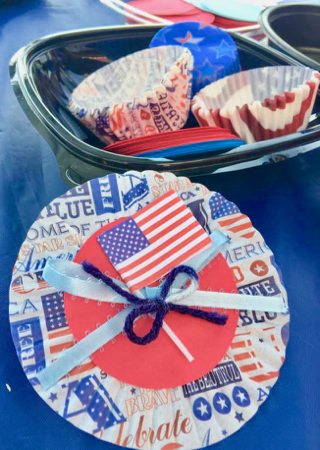 Cool cars for the dads to check out: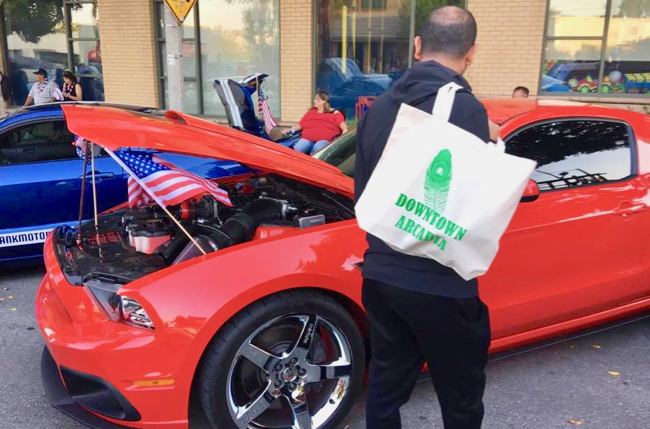 Even the volunteers had a blast: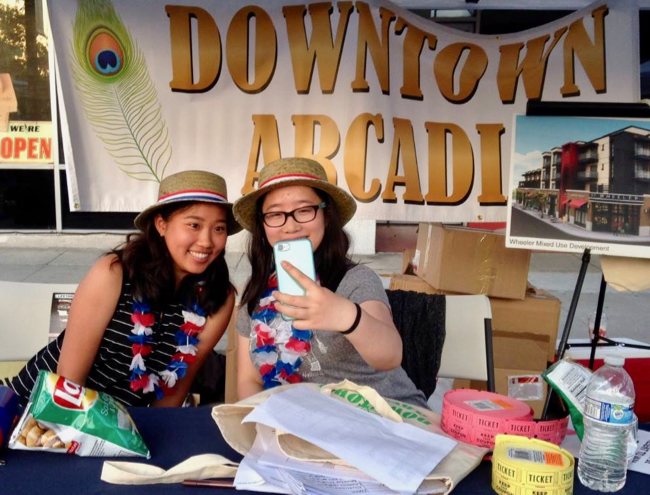 > View more 2017 Patriotic Festival photos.