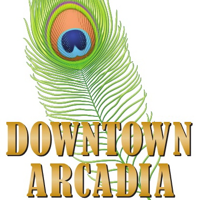 Here are some updates on improvements made to the Downtown Arcadia downtown district, as well as marketing efforts by the Downtown Arcadia Improvement Association (DAIA).
Downtown Arcadia banners: Seven additional Downtown Arcadia-branded banners are being installed on the light brackets positioned in front of the Metro Gold Line Station's parking garage.
Downtown Arcadia bicycle racks: A prototype has been fabricated for the racks. Following the DAIA board's approval of design, a vendor will manufacture and install 20 bike racks along First Ave and Huntington Drive, within the DAIA area. Estimated completion/installation in fall 2017. (text continues)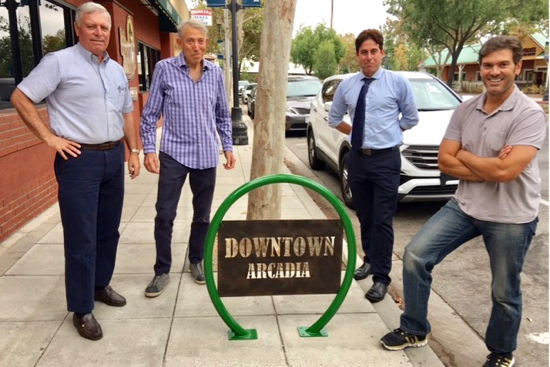 Decorative downtown lighting project: The DAIA board is exploring a project to install decorative lighting within the landscaped medians and right-of-ways along First Avenue and Huntington Drive. In the conceptual design phase.
Marketing: The City of Arcadia has released several new marketing videos promoting Downtown Arcadia. The DAIA district brochure continues to be distributed to in-district businesses, local hotels, at in-district events. View the downtown Arcadia brochure online.
The Downtown Arcadia Improvement Association board meets the second Thursday of each month at 2 p.m. at Matt Denny's. All district property owners and business owners are welcome to attend and participate.