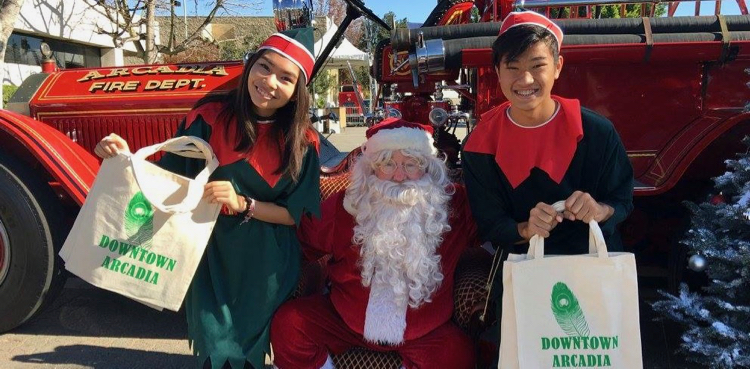 The Downtown Arcadia Holiday Market is back Saturday, Dec. 9, with the focus once again on "artisanal L.A." Join the downtown merchants for an all-day celebration of the season — and a chance to get most of that seasonal shopping in the bag.
Bring your shopping list to the Downtown Arcadia Holiday Market, which runs from 11 a.m.-6 p.m. Shopping, food, live seasonal music, prizes and plenty of cheer. Indie gift makers, crafters and chefs on hand. Food trucks as well as tipples from Mt. Lowe Brewery and Vendome Wine.
For the kids, there are Mr. Fun balloons, face painting and crafts. And, of course, photos with Santa Claus.
Also, be sure to enter the big winter giveaway.
Prizes include:
A bike from Helen's Cycles
A one-night stay from Embassy Suites
Gift card from Matt Denny's Ale House
Gift certificate from Peacock Grille
An art set from MD Florist
Surprise gift bag from Dorano Jewelry
Gift certificate from de Croupet's the Cake Sisters
> Enter for a chance to win the big winter giveaway.
You must be present to win and check in at the Downtown Arcadia both between 2 p.m. and 4:45 p.m. to validate your entry. Winners will be announced at 5 p.m. on the lawn of First Avenue Middle School.