UPCOMING EVENTS:
Holiday Market: Saturday, Dec. 9, from 11 a.m.-6 p.m. South First Avenue. Balloons, face painting and crafts for kids. Photos with Santa. Live music. More than 100 crafters. Food trucks. First Avenue Middle School's 110th celebration. Big winter giveaway from Downtown Arcadia merchants.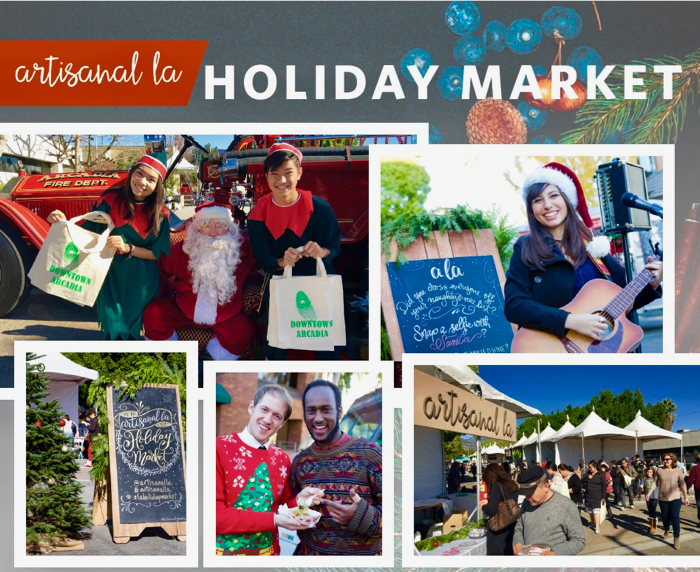 Be sure to sign up for our email list to get updates about these and other happenings in Downtown Arcadia.
ONGOING EVENTS: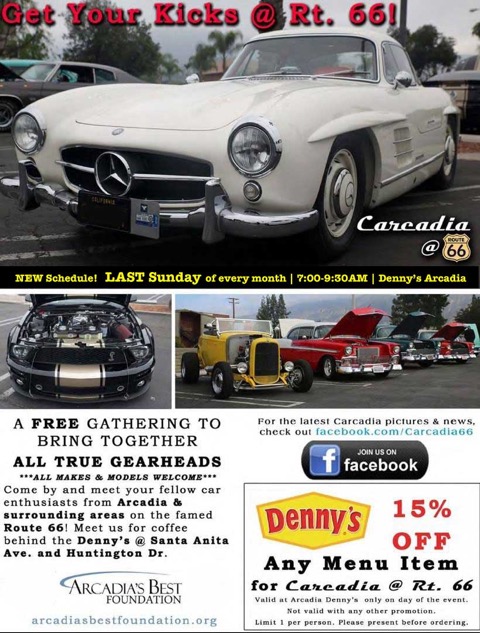 Carcadia: Coolest car show around, last Sunday of every month, 7:30 a.m.-9 a.m., Denny's parking lot, Huntington Drive and Santa Anita Ave., for all car enthusiasts. Muscle cars, imports, hot rods, and exotics. Bring your own! Read more about Carcadia.
Live Blues: Friday & Saturday nights, 8 to closing: Arcadia Blues Club, 16 Huntington Drive, Arcadia, CA 91006. (626) 447-9349
Songwriter Serenade: Every Tuesday night, 7:30-9, Matt Denny's Ale House Restaurant, 145 E. Huntington Drive, Arcadia 91006. (626) 462-0250.