Upcoming events:
Patriotic Festival: Saturday, July 1, from 6 p.m. to 9 p.m. on First Avenue in Downtown Arcadia. Includes live patriotic music, a jam session and plenty of free fun activities for the kids. Feast on Burger Barn BBQ and beat the heat with a beer garden for the big kids (21 and over). Enter now for the Patriotic Festival merchants' giveaway (must be present to win).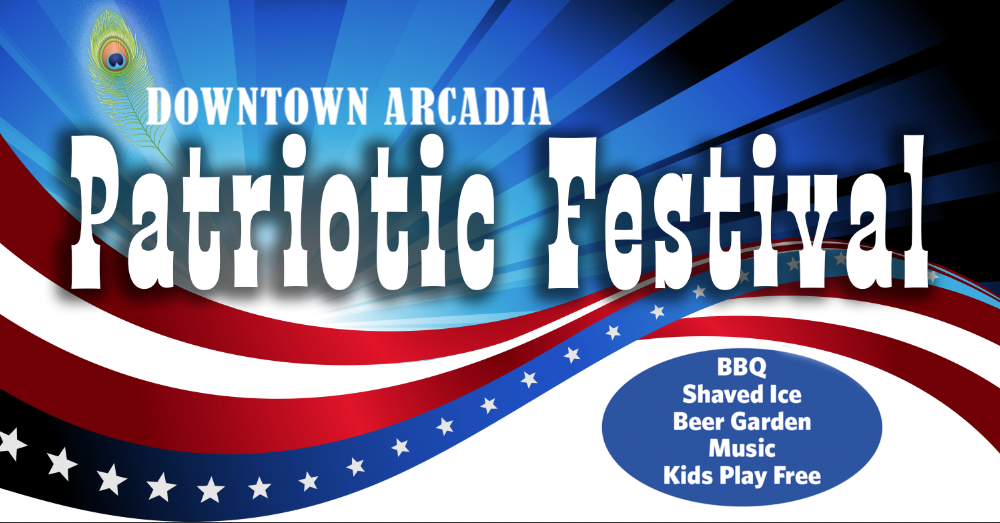 Halloween Fun: Friday, Oct. 27
Holiday Market: Saturday, Sept. 9
Be sure to sign up for our email list to get updates about these and other happenings in Downtown Arcadia.
Ongoing events: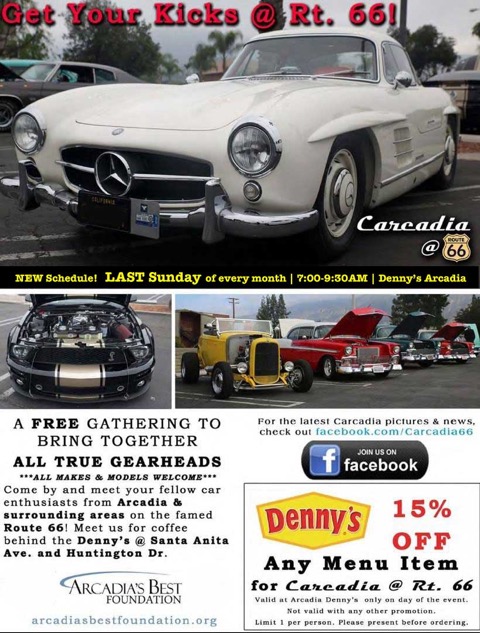 Carcadia: Coolest car show around, last Sunday of every month, 7:30 a.m.-9 a.m., Denny's parking lot, Huntington Drive and Santa Anita Ave., for all car enthusiasts. Muscle cars, imports, hot rods, and exotics. Bring your own! Read more about Carcadia.
Live Blues: Friday & Saturday nights, 8 to closing: Arcadia Blues Club, 16 Huntington Drive, Arcadia, CA 91006. (626) 447-9349
Songwriter Serenade: Every Tuesday night, 7:30-9, Matt Denny's Ale House Restaurant, 145 E. Huntington Drive, Arcadia 91006. (626) 462-0250.